DevOps & Automation
Automation has become the need of the hour for organizations. Streamline and automate the flow of your entire lifecycle, from design and development to deployment and operations, with our expert DevOps & Automation team. We help in DevOps adoption and automate delivery pipelines, which will allow you to sharply reduce deployment time and effort.
With years of experience in implementing DevOps best practices, our services will assist you to build systems that accelerate your processes, and help you assess your business risks in quick time. You get automated quality checks throughout your build pipeline. We are focused on building quality and achieving faster and better results and come with a track record of providing intelligent automation solutions.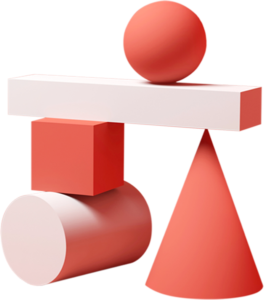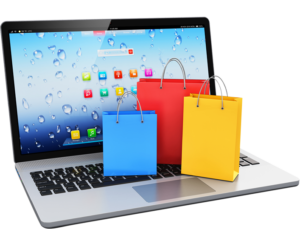 Retail & Supply Chain
Covid-19 forced many retailers to revamp obsolete technology platforms, to meet growing multichannel expectations of speed and convenience. We at Everest Technologies are experts in delivering retail and supply chain transformations, with capabilities centered on new consumer demands – from engagement to delivery.
As retail and supply chain companies reimagine their technology platforms to become faster, flexible, responsive, and agile, Everest provides them the digital power to ensure a seamless and successful outcome.
Our customers leverage our capabilities to re-imagine every area of retail technology – be it eCommerce, OmniChannel, supply chain, merchandising, planning and allocation, point of sale, or store systems. 
Quality Engineering
Success in today's digital era demands new approaches to Quality Engineering (QE). Everest's QE services provide you with a front-running force for developing, implementing, and maintaining your quality disciplines, and setting up your development and testing departments for success.
Our QA team facilitates comprehensive digital assurance and testing by implementing tailor-made quality engineering strategies, establishing comprehensive testing frameworks across the digital value chain, and leveraging strategic testing tools to ensure their business processes work seamlessly.
 We also help our clients achieve solution releases that are on point, implement quality improvements, and achieve quality and speed to reimagine business and technology, and deliver superior customer experiences.
 Powerful quality assurance services become essential as organizations modernize and secure their legacy environments to take on digitization. To fit perfectly into such a domain, Everest adopts an end-to-end approach, providing intelligent and automated QA processes.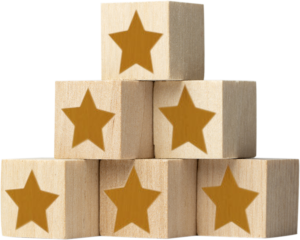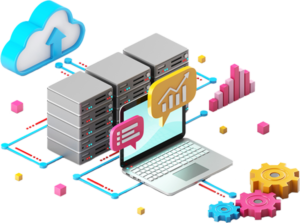 Cloud Enablement
To move to cloud or not is no longer an option for enterprises today. Organizations across the world are moving to cloud – to reduce costs, increase profitability, improve efficiency, support out-of-the-box business models, and benefit from enterprise-level security.
Everest helps enterprises to adopt cloud technologies and reap end-to-end benefits of cloud through a comprehensive set of services, methodologies, tools, and industry expertise. Our dedicated cloud experts – with several successful cloud migration projects under their belt – help you deliver your outcomes, target your full list of priorities, and provide value for money.
We help companies deploy on cloud to meet their business objectives and register unparalleled growth. Using our methodologies and tools, enterprises can move their critical business workloads to cloud in minimum time, and with the least business disruption. We combine the power of applications, infrastructure, and security to allow enterprises to tap into the full potential of cloud.
Application Services
Fuel your digital transformation by modernizing your applications environment, with Everest's Application Services. We use cutting edge technologies to power the delivery and maintenance of superior-quality, secure applications that reduce risk, and time to market, and power innovation.
We build applications that allow you to innovate, are efficient, and deliver value for money. Using our deep technology expertise, we assist our clients to adopt modern delivery practices, enable change in technology, and deploy, manage, and upgrade applications in a fast, and secure way. We handle customer journey migration all the way to the cloud, focusing on optimizing and transforming applications in order to increase business agility, and reduce operational costs.
Everest's Application Services follow the customer migration journey right up to cloud, and help enterprises embrace modern delivery methods, and accelerate technological changes necessary to scale.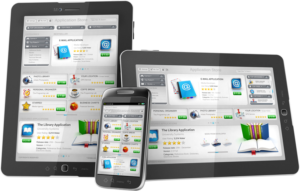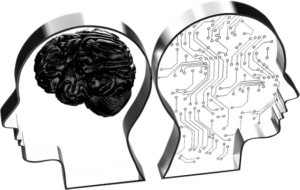 Decision Intelligence
Combine the power of Analytics, Machine Learning and AI to add intelligent decision making capabilities to your business critical systems.
As businesses rapidly move towards digital transformation, and look towards implementing next generation business intelligence tools, Everest offers a utopian combination of process automation, business rules, data and analytics, and machine learning technologies to analyze millions of data points across their sources, and monitor key business metrics to improve performance. Using our DI services, enterprises can enjoy the speed and scale of a modern analytics based AI experience.