OUR PARTNERS
Building long-lasting relationships and scaling heights with world-class technology companies.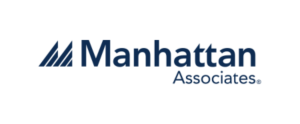 Manhattan Associates offers comprehensive consulting, implementation, and integration services to its customers. Everest has been working with Manhattan for over 10 years, offering supply chain, omnichannel, and retail IT solutions to its clients. Through this partnership, Everest combines its in-depth knowledge and technical expertise to help customers implement Manhattan's supply chain technologies for warehouse, transportation, and enterprise management. For Everest Technologies, the alliance accelerated exposure to enterprises that were looking to successfully implement warehouse management, order management, store fulfillment, and point of sale solutions. Manhattan customers have benefited by gaining access to the design, testing, and implementation services expertise offered by Everest.

Körber's all-encompassing suite of Supply Chain Software is recognized as a market leader and deployed across a vast global customer base. As one of the newest Körber partners, Everest Technologies specializes in optimizing Körber Warehouse Management System (WMS) solutions to fit the precise needs of our clients. Our Körber WMS services include full implementations, specific enhancements for operational improvements, day to day maintenance, 24×7 support and quality assurance, and testing. Unlock the many advantages of your Korber supply chain software solutions by engaging our experienced and talented supply chain experts.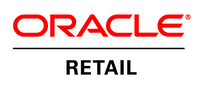 Oracle's comprehensive suite of retail products are available on a modern cloud platform and are used by leading retailers all over the world. Everest Technologies is a trusted Oracle Retail Partner with decades of experience and strong expertise across the Oracle Retail landscape. Our Oracle Retail consultants can help you with new implementations, integrations, specific enhancements, maintenance of business, and QA/Testing services related to your Oracle Retail products.

Tricentis makes NeoLoad, a load testing software solution designed for Web and Rich Internet applications – that has enjoyed excellent market acceptance since its rollout in 2005. It's an easy-to-use, cost effective load testing solution that requires no scripting. Its advanced features and scalability enable users to create realistic test scenarios for complex applications while closely monitoring multiple servers. NeoLoad supports the latest technologies, including Java, .NET, PHP, J2EE, SOAP, Ajax, Flex, Flash, Air, GWT, Silverlight, SAP Web, Oracle Forms, etc. NeoLoad's most recent version includes support for push technologies, is mobile enabled, and cloud integrated.